About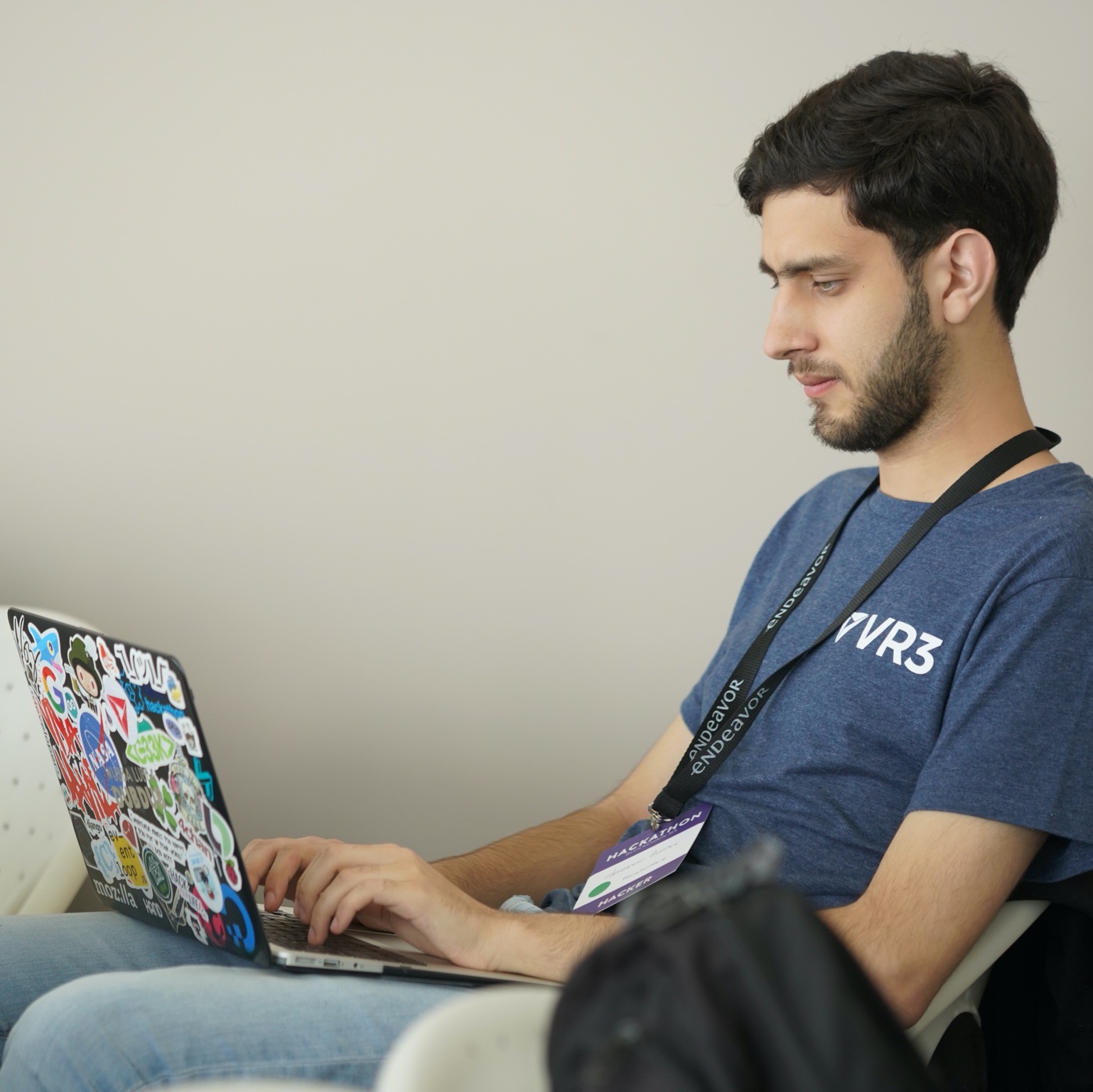 Who, what and why am I?
My name is Humberto. I am a Computer Science undergraduate, pianist and software developer living in Mexico.
I began coding at 8 with Scratch and also entered the State of Mexico's Musical Conservatory where I studied Lyrical Piano and Musical Theory. At 13, I began learning C/C++ with a book a friend of mine gave me for my birthday and I became passionate about writing software. Since then, I've been working on freelance projects and software agencies writing back end, front end, tooling and scripting for software and hardware projects in Toluca, Mexico City and/or Remotely. I've also worked as a network engineer and sysadmin for deployments in laboratories, makerspaces, hackathons and coworkings in Mexico City. My high-school teachers talked me into participating in the Mexican National Olympiads of Physics, Math, History, Poetry and Informatics where I earned silver, bronze, silver, gold and bronze medals accordingly, in the Mexican Chess Open of 2014 and in the Google Code Jam 2014 Pre-College where I became a Google Student Ambassador and won the first Iberoamerican place during the final round.
I got a Linux Professional Institute Certification Level 2 for Linux Engineer and a Cisco CCNA as a Certified Associate in Routing and Switching. I was part of the winners in Microsoft Human Interface Challenge of 2015 using the Kinect for an interactive installation on the Diego Rivera's Mural Museum downtown Mexico City and I've created a bunch of hardware projects involving Arduino, Raspberry Pi and Beaglebone. I began learning Artificial Intelligence online with the opencourseware by the MIT and it has become one of my favorite subjects whatsoever. I've developed several bots using Natural Language Processing for Twitter, Messenger and Telegram. Simple Automation tasks I've done include data collection,web scrapping and data interpretation with Selenium.
I've been reading and educating myself in terms of Neuroscience and Psychology applied to Artificial Intelligence for research in Drugs and Reality Perception for Artificial Intelligence (whitepaper in progress) as my main subject for my college thesis.
In my spare time I play the piano and do some stand-up comedy. I prefer walking than driving or taking the bus and I love going to museums, performances, concerts and meetups. I love eating as long as my food doesn't move (trust me, sometimes it does move) and I'm a full time bad jokes machine.
What music do you like?
My favorite band is Coldplay. Period.
But, I love a bunch of genres and bands, here's my top list:
Coldplay (obviously)
Twenty One Pilots
Judah and the Lion
Queen
Bring me the Horizon
Ghost
Green Day
Vinyl Theatre
Vega 4
Tear Out The Heart
Half an Orange
Atreyu
My Chemical Romance
LostProphets
Shpongle
So, yes, I can follow you into any kind of music festival. From indie ones, to edm, rock, metal, classical and black metal ones. I'm sorry reggaeton, you don't belong here with me.
What about your music?
I'm an interpreter, but also I'm learning to use Ableton to create simple tunes. So far, I've created a bunch of meaningless stuff, someday (I hope) I'll upload some perfectioned ones to my SoundCloud. For now, It's great just being a performer.
Books, dude?
I love reading. It has become tough due to my time being consumed at school or work but still this are my favorite ones (so far):
The Mio Cid's Poem
The Divine Comedy
Inkheart
Dan Brown's Robert Landgon series
Murder in the Orient Express
What kind of work am I open to do?
I'm open to freelance proposals among full time and part-time positions as a backend, frontend, fullstack developer or as a DevOps using:
Languages
JavaScript, Vanilla JavaScript
PHP
Python 2 and Python 3
CSS, SASS, PostCSS
C, C++, C++17
HTML5
Markdown, Liquid
Assembly
Arduino, Processing
Bash
Frameworks (by language)
NodeJS, Koa, Express, React JS, React-Native, VueJS
Laravel, Symfony, Drupal, CakePHP
Django, Selenium
Twitter Bootstrap
Boost, wxWidgets, qt5, KDE, GNOME, STL, Microsoft Kinect SDK
Databases
MySQL
PostgreSQL
SQLite
MongoDB
Microsoft SQL Server (please no)
Operating Systems
Linux (RedHat, Ubuntu, Debian, Arch Linux, SUSE and many others)
Windows (7, 8, 10 and Server)
Docker
Git (Github, Gitlab and Bitbucket)
Vim,Sublime Text
ZSH, Bash
SSH, Telnet
Jenkins, Travis
Apache,Nginx
Macbook Air dual-boot with MacOS and Ubuntu 18.04
Hardware
Arduino
Raspberry Pi
BeagleBone
Mechatronics and Electrical Engineering baby knowledge
Networking
Brands:
Cisco (Routing and Switching CCNA)
Mikrotik
Ubiquiti
I'm capable of installing and administrating wired and wireless network architectures for hotspots and simple topologies physically and logically.
So, how can I work with you, my dude?
I'm more interested in finding interesting and inspiring projects with social impact and technical challenges to solve. If you have one of those projects, please, contact me.
Philosophy?
You should be capable of laughing and smiling at every given moment in your life.
Unless you're a robot.
(If you're a robot please don't kill humanity, we can improve ourselves)